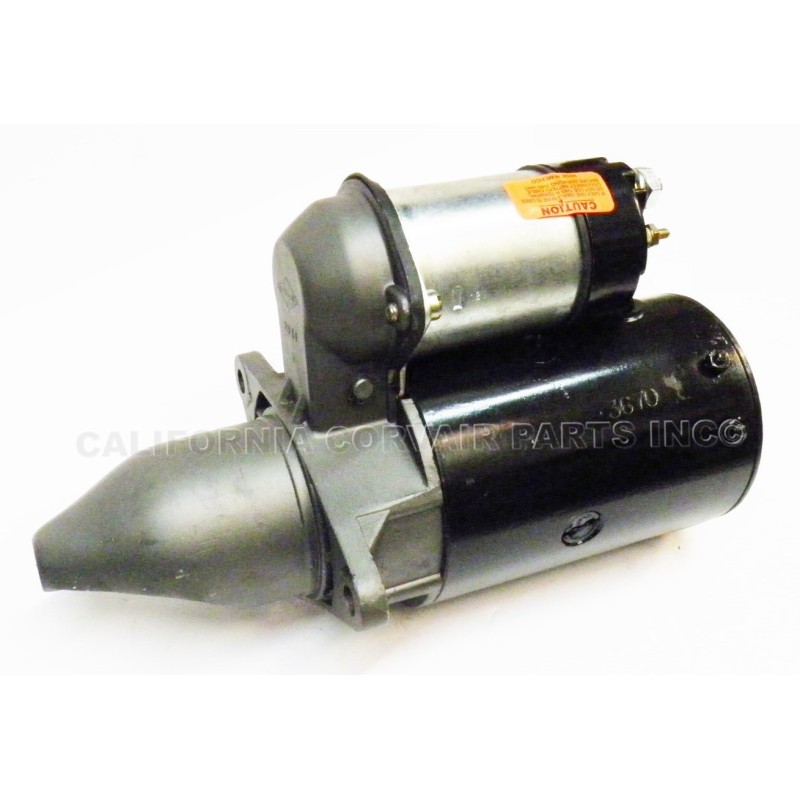 PREMIUM REBUILT 1961-69 STARTER
PRICE INCLUDES $25.00 CORE CHARGE
Premium rebuilt starter motor with new solenoid

for all 1961-69 Corvair cars is and trucks.
Each unit is assembled with a rebuilt armature,
new brushes, new front bearing, new rear bushing,
new starter drive, new lever,
new solenoid and restored nose cone.
Each is load-tested.
 $25.00 CORE CHARGE INCLUDED IN PRICE
Please return your rebuildable
STARTER
within 30 days.
You will be issued a refund of $25.00
when we recieve it.

Data sheet
Model

1961-69

Condition

REBUILT