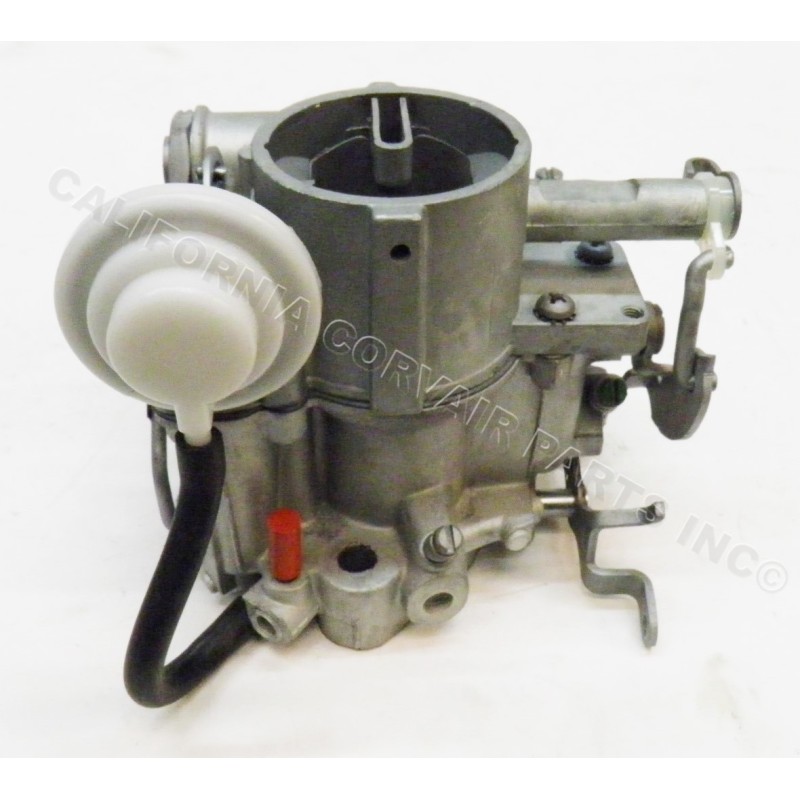 REBUILT 1962-63 CARBURETOR
PRICE INCLUDES $25.00 CORE CHARGE
PART NO. CC02563R
Rebuilt 1962-63 Rochester HV Corvair carburetor.

We build each carburetor here at our facility.

Each unit has been completely disassembled,

inspected, glass-beaded, hot-tanked, pressure-washed

and blown out with high-pressure air.

Individual parts are glass-beaded,

hand-cleaned and tested.

Reassembled with:
New throttle shaft.
New accelerator pump with Viton cup.

New gaskets and seals.
New jet.
New choke tripper.
New choke pull-off and hose.
New Viton needle and seat.
New gas filter stone.
New vacuum cap.
NOTE: allow 3-5 business days to ship

after receipt of order.
PLEASE NOTE:
IN ORDER TO RECEIVE A CORE REFUND
The re-buildable used carburetors you send back
for a core refund
MUST BE THE SAME YEAR AS THE ONES YOU
 PURCHASED FROM US.
For example:
If you purchased a rebuilt 1963 carb
from us but you send a 1964 carb as a core  you WILL NOT receive a core refund.
To receive a core value please return the same carburetors.
Thank you.
Data sheet
Model

1962-63

Condition

REBUILT