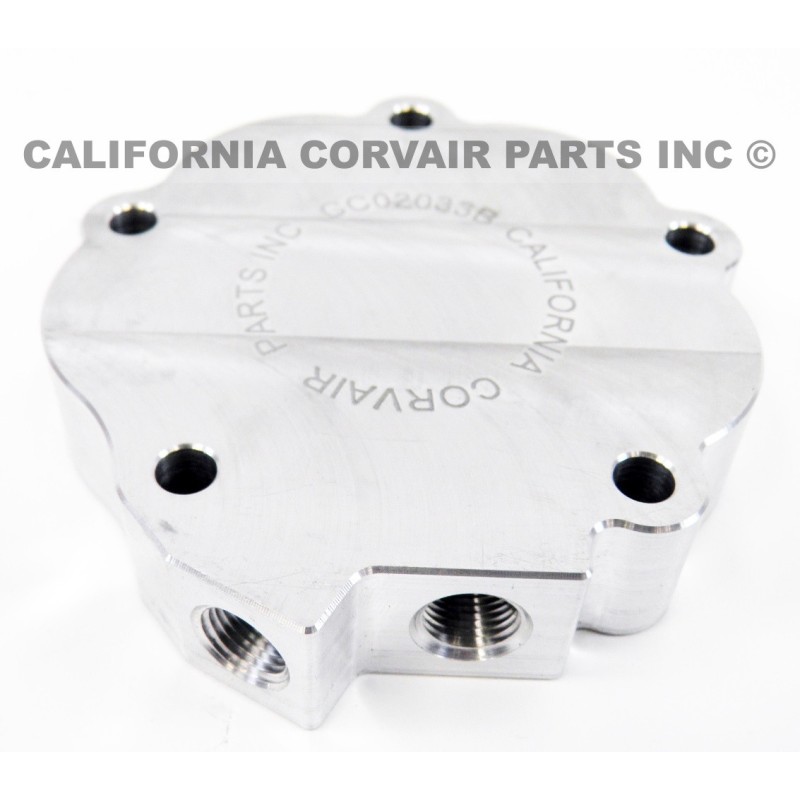 NEW FUEL PUMP BY-PASS BLOCK
New aluminum fuel pump by-pass plate (block).
Replaces center section of stock fuel pump
when using an electric fuel pump.
Allows fuel to flow through so you can
keep your steel gas lines and original stock appearance.
Fits all Corvair fuel pumps.
Instructions included.
Precision manufactured from 
high quality 6160 aluminum.
Made in USA.