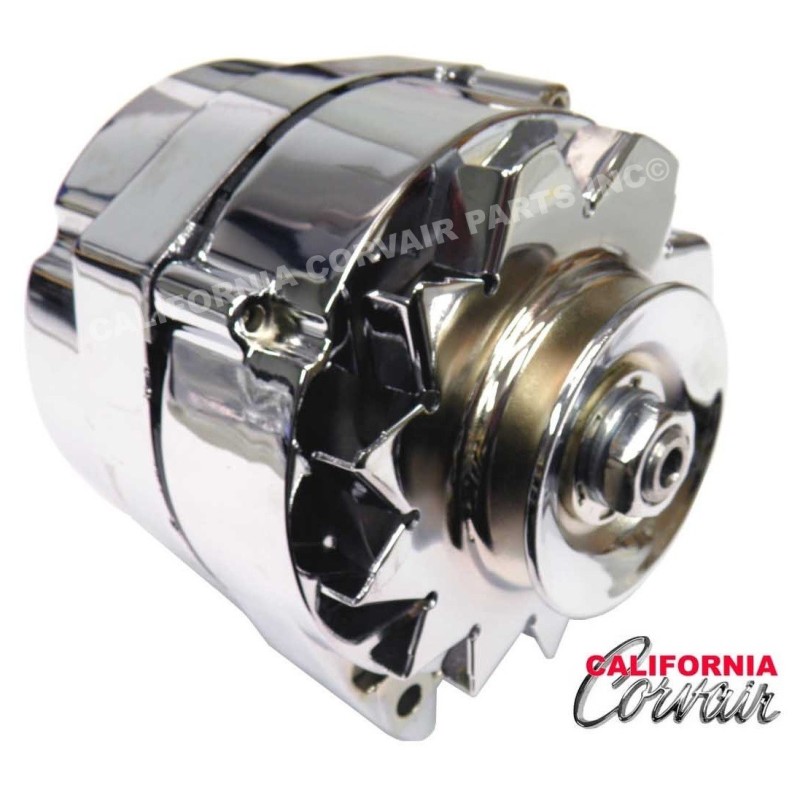 NEW CHROME HI-OUTPUT ALTERNATOR
PRICE INCLUDES $30.00 CORE CHARGE
 New triple-plated chrome high-output alternator
for Corvairs.

New GM 100 amp output Delcotron unit
Includes new stator and windings
with internal regulator.
New bearing.
Includes Corvair-only chrome fan pulley.
Load tested.
$30.00 CORE CHARGE IS INCLUDED IN PRICE
Please return your rebuildable used
CORVAIR ALTERNATOR

WITH CORRECT CORVAIR-ONLY FAN PULLEY
within 30 days.
You will be issued a refund of $30.00
when we recieve it.
Note: an alternator adapter
(not included)

will be required to install
this alternator onto a 1960-64 Corvair.
Data sheet
Model

1960-64

Condition

NEW