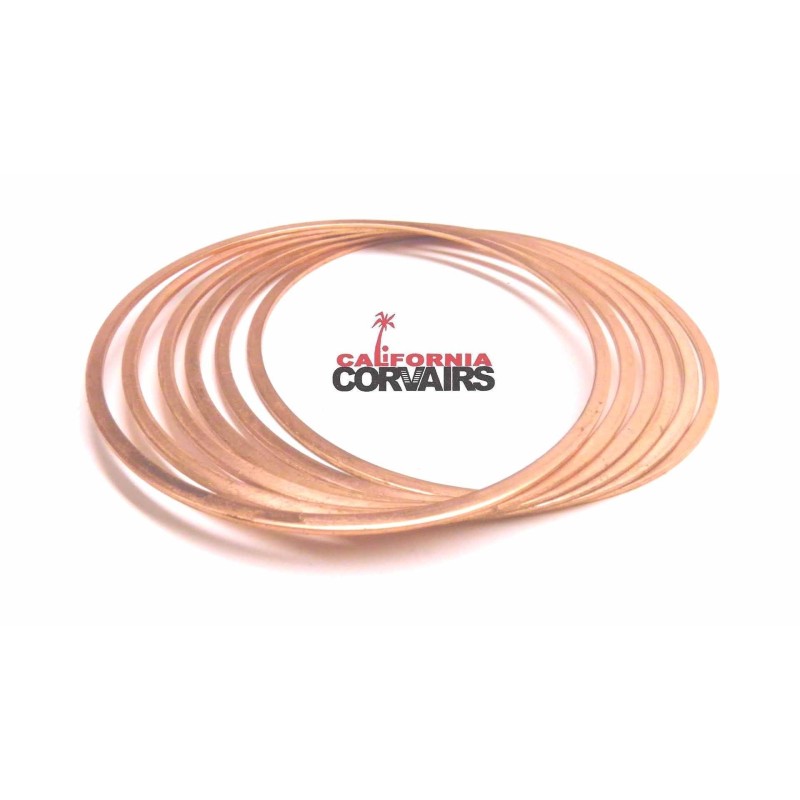 NEW 1965-69 HEAD GASKETS - 032
New set .032 in. thickness copper

cylinder head gasket set

for 1965-69 Corvair engines including turbos.

Precision manufactured from 99% pure copper.

Engineered for performance.

Annealed for excellent sealing.

These premium copper head gaskets

are the answer to deck height

and head/cylinder sealing issues.

Available in three thicknesses

for both early and late engines.

All California Corvairs Inc. gaskets

are made for us per our specifications.

We use only the highest quality dies and materials

including many with increased thickness

over stock gaskets.

Not only do we produce our gaskets,

we also install them every day

in our service department with confidence.

PLEASE NOTE:

Care must be taken when handling these.

Bending or distorting them will affect their sealing ability.

Clean flat surfaces are essential to seal any engine. 
Made in the USA
Data sheet
Model

1965-69

Condition

NEW