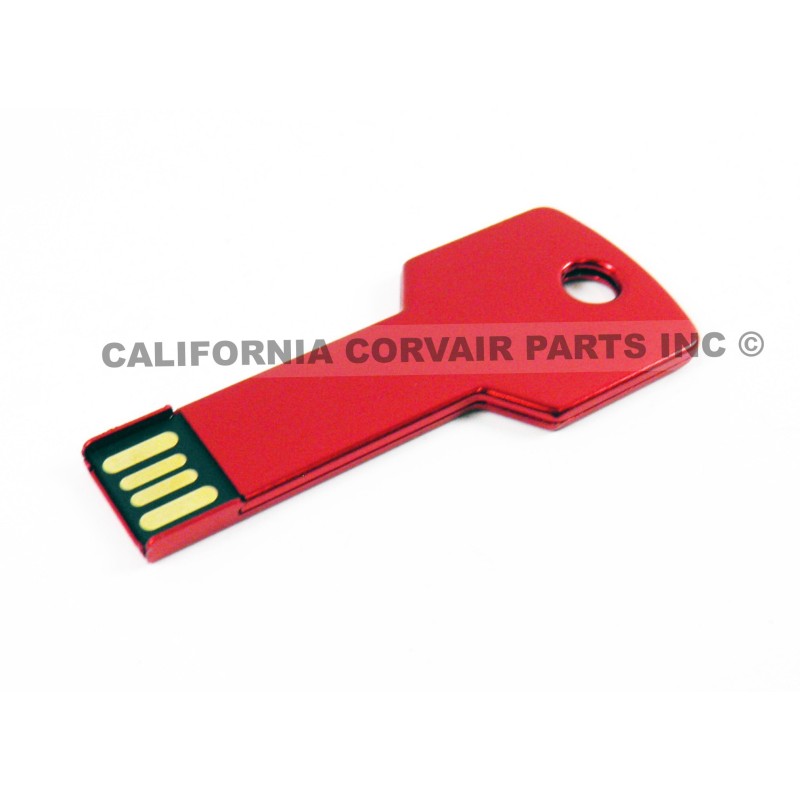 NEW USB THUMB DRIVE - 1960-64 ASSEMBLY MANUALS
New USB thumbdrive of the Corvair Factory Assembly Manuals
for 1960-1964 Chevrolet Corvair cars.
Gives you assembly illustrations down to the last nut, bolt and screw.
Shows exploded views of nearly every mechanical part of the car
and includes part group numbers.
Useful for disassembly or reassembly of parts
or to identify parts that may be missing or incorrect.
Mounting, frame, front and rear suspension, brakes, engine,
transmission, fuel, exhaust and steering.
This USB thumb drive contains production
and regular production option information.
Covers the following:
1960 assembly manual has 160 pages.
1961 assembly manual has 252 pages.
1962 assembly manual has 265 pages.
1963 assembly manual has 264 pages.
1964 assembly pages has 276 pages.
Like all assembly manuals this is reproduced
from a book made for use inside the factory
and never intended for the public.
Therefore, the images (like the print in original assembly manuals) is occasionally light.
This is the best quality available.
New condition.
Go on and tear that car apart!
This new USB thumb drive will help you put it back together.