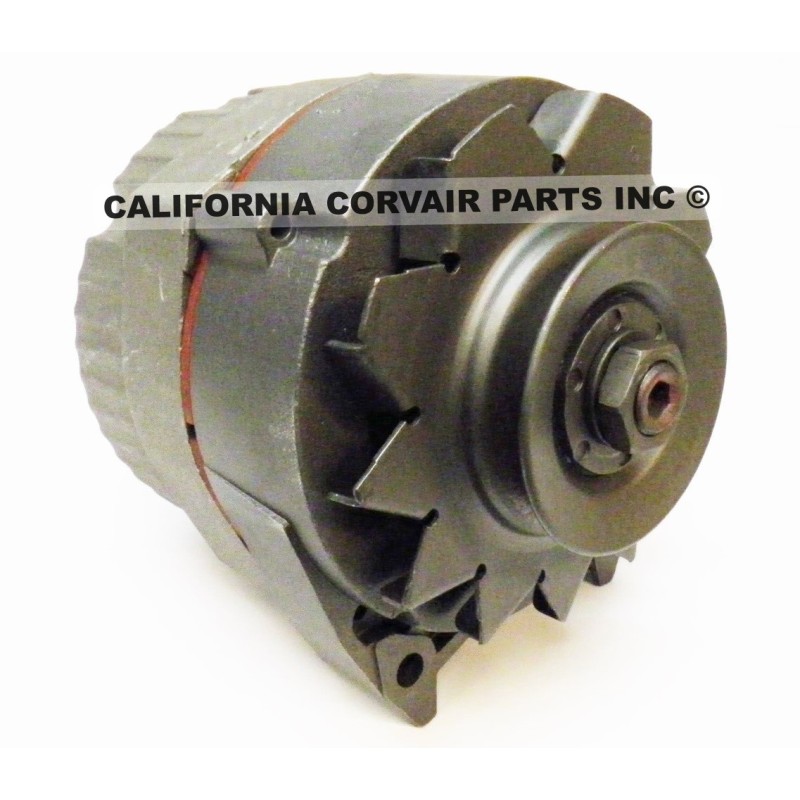 NEW HI-OUTPUT ALTERNATOR
PRICE INCLUDES $30.00 CORE CHARGE
New internally regulated high-output alternator
for Corvairs.

New GM 65 amp output Delcotron unit.
Includes new stator and windings
and internal voltage regulator.
Corvair drive end casting is cleaned, inspected
with new bearing installed.
Includes fan pulley.
Load tested.
Regulator plug included.
 $60.00 CORE CHARGE IS INCLUDED IN PRICE
Please return your rebuildable used
CORVAIR ALTERNATOR WITH
CORRECT CORVAIR-ONLY FAN PULLEY
within 30 days.
You will be issued a refund of $30.00
when we recieve it.
Note: alternators received 
with an incorrect non-Corvair fan/pulley
will be worth half the core charge.
Data sheet
Model

1960-64

Condition

NEW